I have been so woefully remiss in introducing the newest member of our family. Desi is our little rescue puppy – he was scheduled to be euthanized and when we heard about it, we knew he was meant to be ours.(And when I say "little", that is a relative term when it comes to Desi.) So we went to a neighboring town to give him a forever home. He's a husky mix and growing at a rapid rate. He has such a sweet personality and is a real love. So, here's Desi….
He and Lucy (our Basset Hound) are good buddies. Here's Lucy…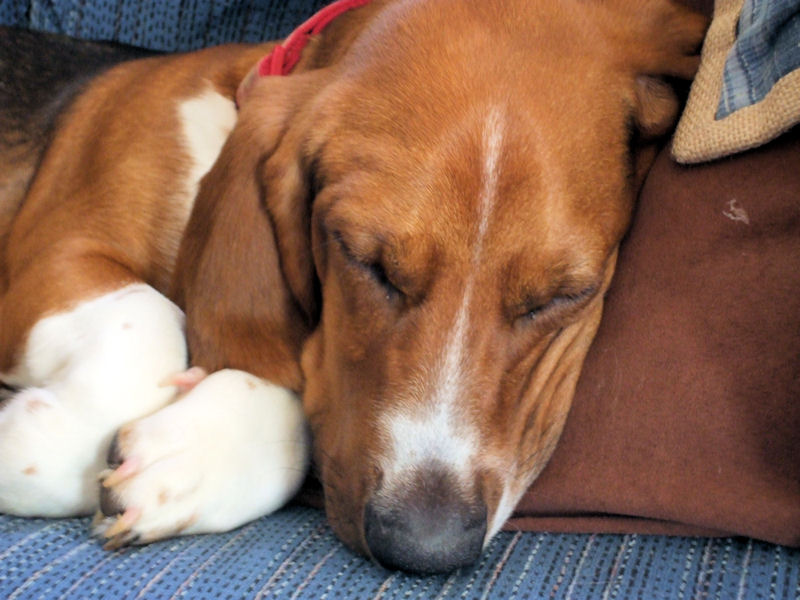 And here are the two of them together…
And just to prove they can get along…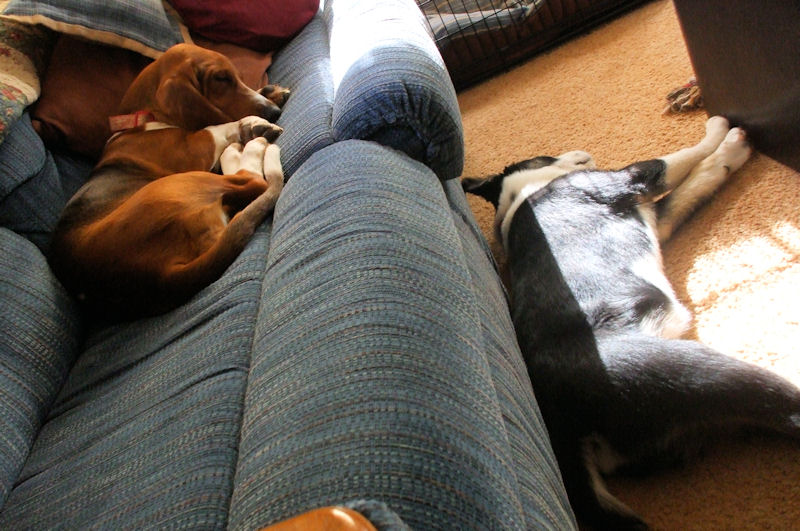 You might also like:
Thanks for stopping by! Go alter something!