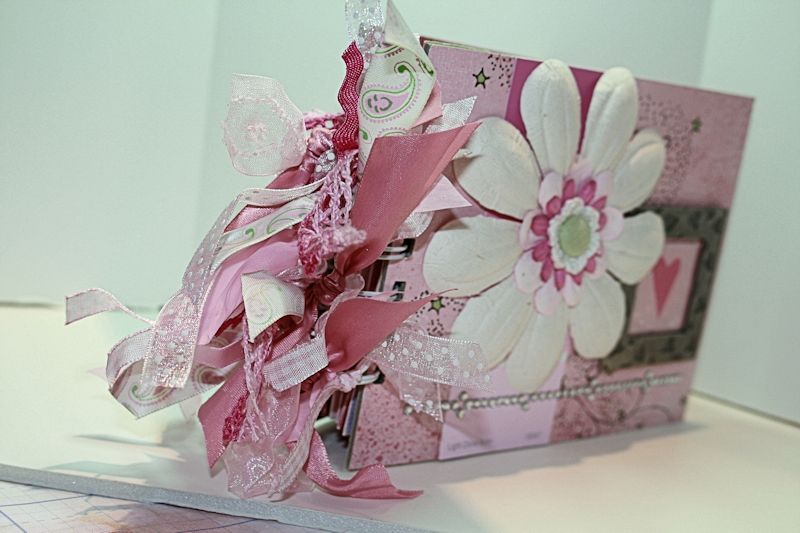 This is truly a project without a purpose. I simply felt like making a fun little mini, cruised YouTube to get some inspiration and…here we are!


I found a tutorial on these fun pages from Elsa at Just A Few.
Each page in the mini is created from just half of a 12×12 piece of paper – economical too!
I used my stash to create this – with the majority of the paper from an older CTMH kit.
Embellishments were pulled from my (overflowing) storage – don't we all have too much?? This cute little project is a great way to use up some of the fun embellies we're holding onto.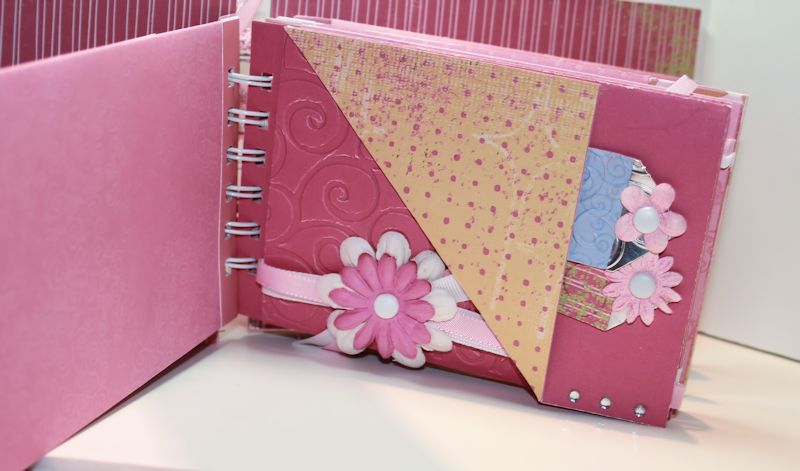 The covers are just 7 Gypsies Book Boards, cut to size and sanded.
I used my Bind-It-All for the binding. LOVE that little machine! I did have to re-bind it, as I underestimated just how large of a binding it would need. (It took the largest wire I had – the 1 ¼" size was perfect!)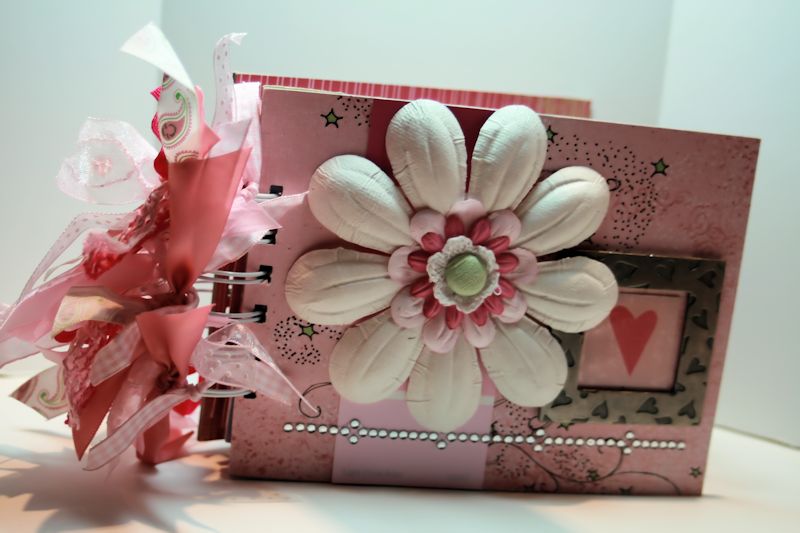 I finished it off with lots of flowers and ribbon. Now, I just need to figure out what to do with it? I don't know that I have ever made a project without an end purpose in sight…
You might also like:
Thanks for stopping by! Go alter something!